Cyclops (female)
COMMENTS
Distribution:- Cyclops is commonly found in Europe, Asia, U.K. ,USA, India, Sri lanka and Myanmar.
Habit and Habitat:- Cyclops is free- swimming copepod found everywhere in fresh and brackish water.
General character:
1) Body of cyclops is elongated or pear-shaped, broad anterior and narrow posterior end, measuring 1.5 to 5 mm in length.
2) First thoracic segment is fused with the head forming the cephalothorax which is covered dorsally by carapace.
3) Single median eye is present on the dorsal surface of the carapace.
4) Five thoracic segments, the last segment bears the genital aperture.
5) Antennae are relatively short and uniramous.
6) Sex is separate.
Economic Importance:
Cyclops is an intermediate host of dracunculiasis (guinea-worm disease).
They are a part of the ecological system.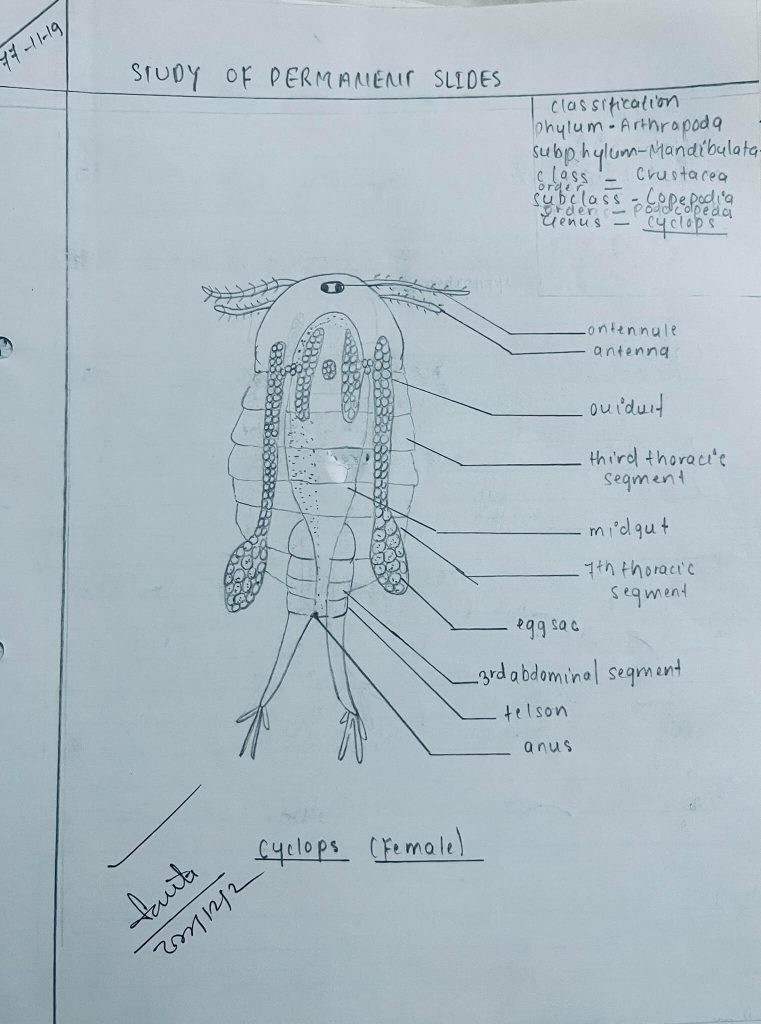 Balaus
COMMENTS
Distribution:- Balanus is cosmopolitan in distribution.
Habit and Habitat:- Balanus is found attached to rocks and molluscan shells below the high water mark.
General character:
1) Balanus is commonly known as rock branacle or acorn bamade.
2) Body is surrounded by a calcareous shell consisting of six plates and an up paired carina.
3) Hermaphrodite i.e. sexes united.
4) Larva is nauplius.
5) Six pairs of thoracic legs protrude out through the opening of the shell and sweep in food particles.
Economic Importance
Its body parts are a source of valuable materials.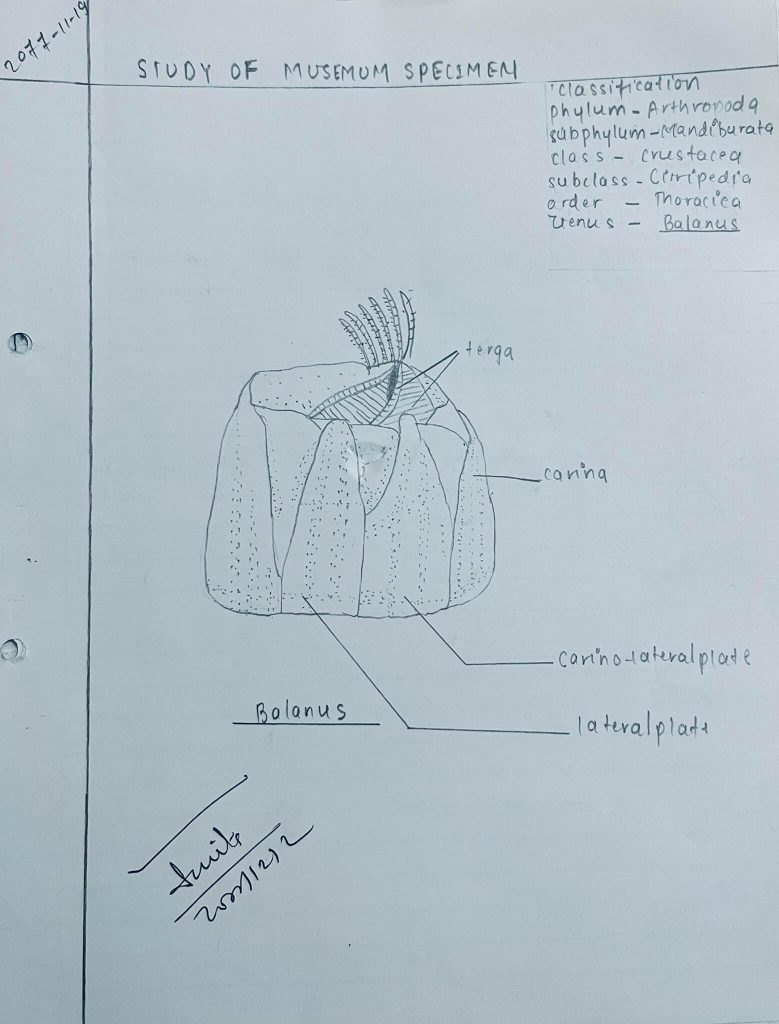 balanus