Tulus
COMMENTS
Distribution:- Tulus is cosmopolitan in distribution. It is found in India, Europe and U.S.A.
Habit and Habitat:- Tulus is found hidden usually in dark and damp places under stones or wood or in decaying leaves.
General character
1) Tulus is commonly called millipede on wireworms Body is elongated and cylindrical.
2) Body is divisible into the head, thorax and abdomen.
3) Poison claws are absent.
4) Sexes are separate.
5) Head consists of five segments, the thorax of your segments and the abdomen of 20-100 segments.
6) Thoracic segments with one pair of legs in each, while abdominal segments bear two pairs of legs.
Economic importance
They are important in maintaining the ecological balance in non-leguminous vegetable ecosystems.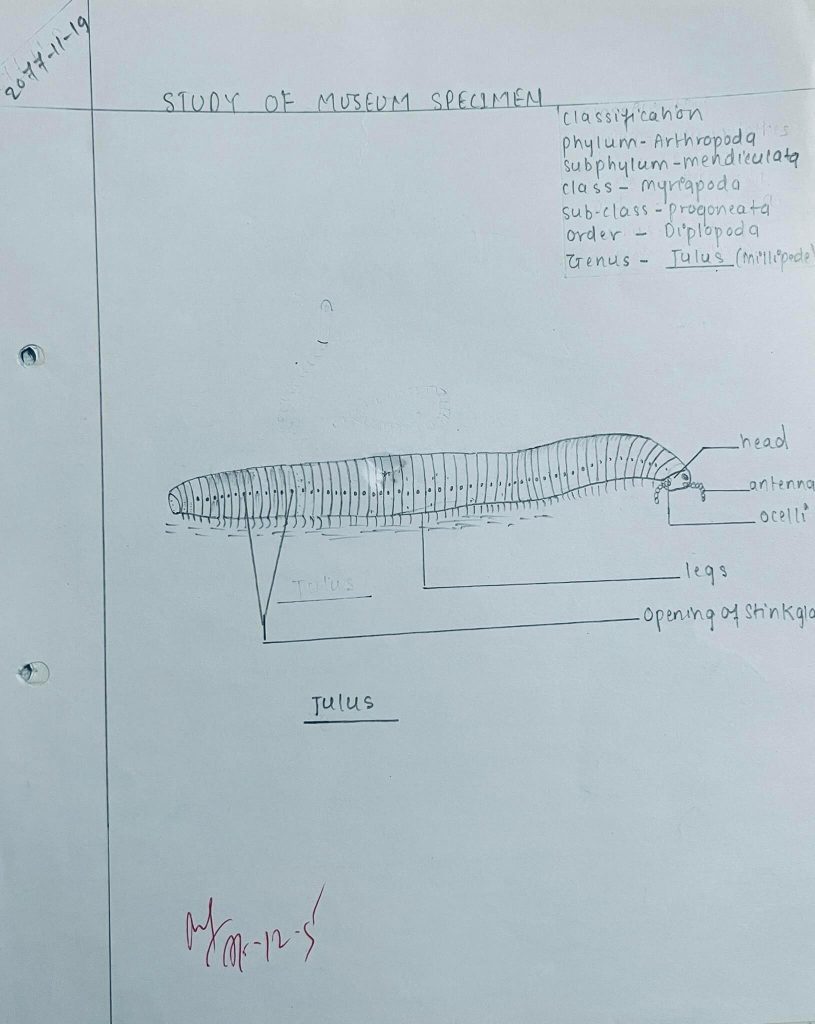 Eupagurus
COMMENTS
Distribution:- Eupagurus is cosmopolitan. It is found at bombay and Goa Beaches, from Alaska to lower california and Florida.
Habit and Habitat:
These crabs inhabit the majority of seabed types along coastlines, with the exception of muddy bottoms, including stony and shell bottoms, sea grass beds, and sandy or silty sediments. Although they can be found as deep as 200 m, common hermit crabs are often found at depths up to 80 m.
General characters
1) Eupagurus is commonly known as hermit crab.
2) Body is elongated, asymmetrical and consists of cephalothorax and abdomen.
3) Cephalothorax is broad and flattened.
4) Head bears a pair of stalked elongated eyes, a pair of short antennules and a pair of large antennas.
5) The last pair of abdominal appendages on uropods are hook-liked and are adopted to cling to the shell.
Economic importance
The most important and valuable are the edible crab of the British and European coasts.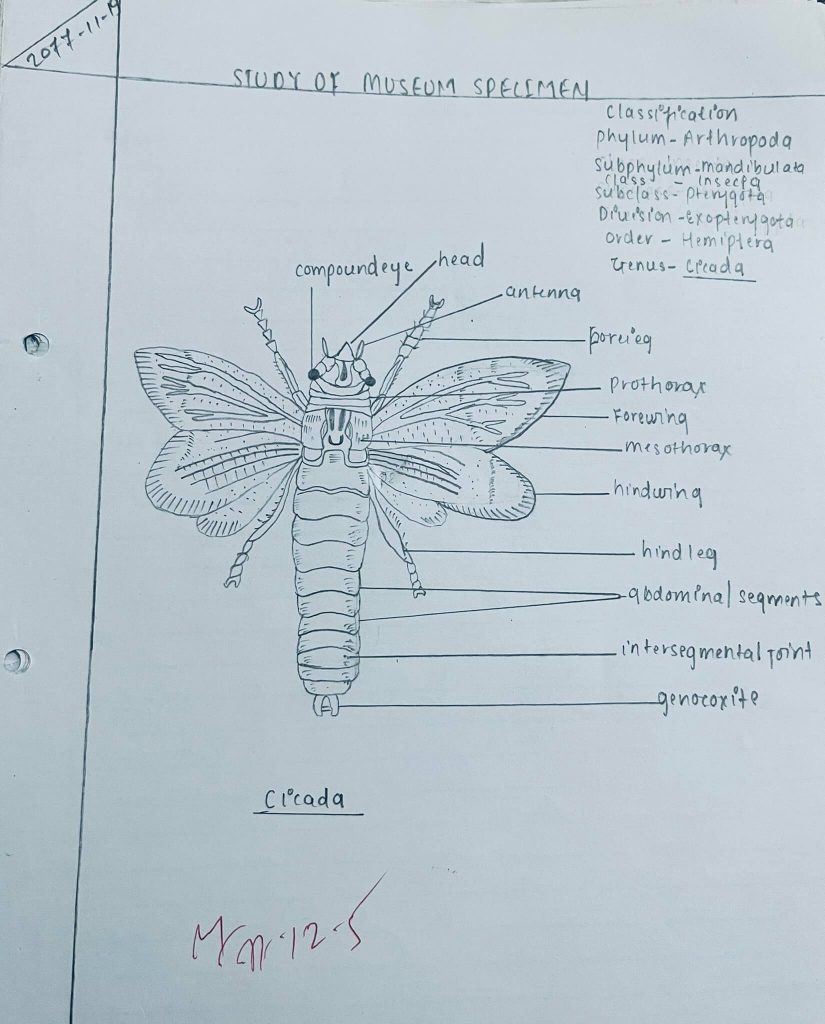 cicada