Cicada
COMMENTS
Distribution:- Cicada is found in tropical, subtropical and temperate forest. It is specially found in India, Europe and America.
Habit and Habitat:- Cicadas occur most abundantly in forests and well-wooded moist localities.
General characters:
1) Cicada is a large insect having membranous wings.
2) Bady is divisible into the head, thorax and abdomen.
3) Thorax comprises prothorax, mesothorax and metathorax,
4) There are two pairs of wings.
5) The abdomen is elongated and consists of ten segments.
6) The sound production habit of this insect is very peculiar.
7) Cicadas are able to produce loud, shrill, and vibrating sounds supposed to be a sexual call.
8) Metamorphosis is incomplete, Egg hatches into nymph.
9) Life-cycle is completed within 2-17 years.
Economic importance
Cicadas are mostly beneficial. They prune mature trees, aerate the soil, and once they die, their bodies serve as an important source of nitrogen for growing trees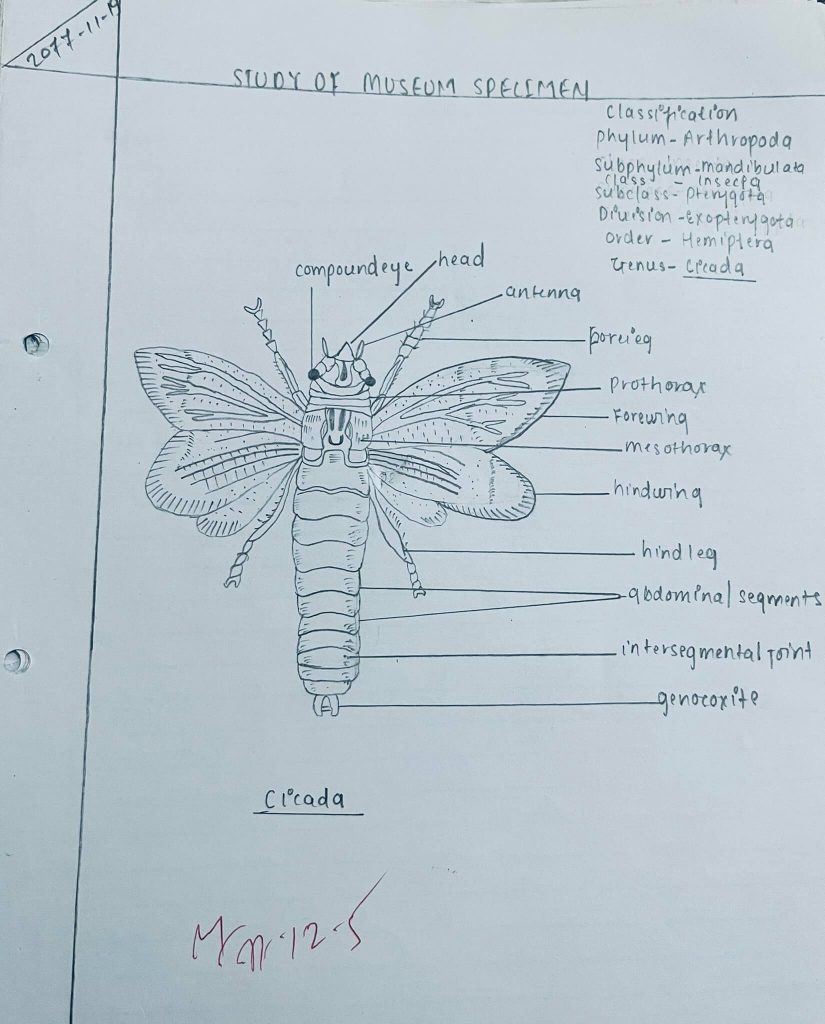 Scolopendra
COMMENTS
Distribution:- Scolopendra is found in India and USA.
Habit and Habitat:- scolopendra commonly occurs under stones in rotten logs and in houses in damp places.
General character:
1) Scolopendra is commonly called centipede.
2) Body is elongated, dark greenish brown in color, and dorsoventrally flattened with numerous segments.
3) Body is divisible into the head and trunk.
4) Trunk segments are 22 in number and nearly all of the same sex are separate.
5) Genital opening situated in the last segment.
6) Carnivorous feeding on insects,spiders, worm slugs etc.
7) Head is distinct and bears a pair of antennae.
Economic Importance:
They have a bite about as powerful as a bee sting, but a bite is rare. Mey feed on slugs, grubs, worms, cockroaches, ants and flies are considered beneficial around the house.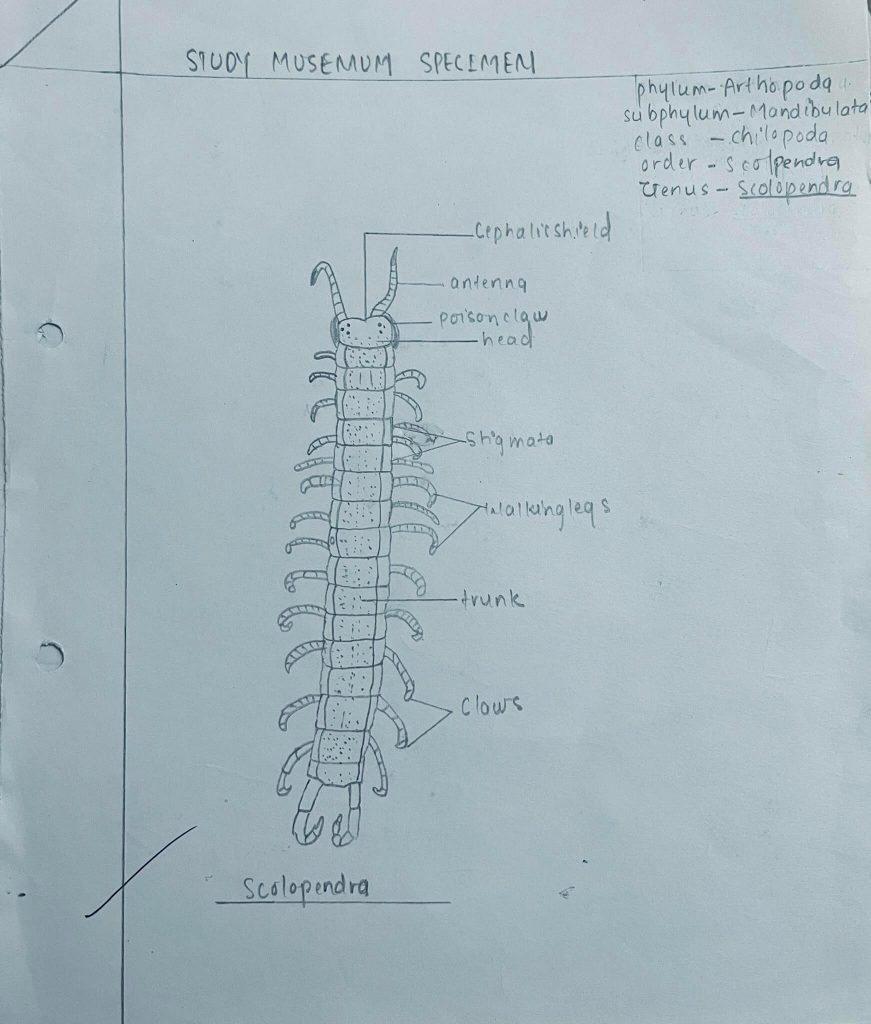 scolopendra